Medical Art Prosthetics, LLC began as a modest sole proprietorship introducing a new way to provide facial and body prosthetics in the United States. Beginning in 1985 the practice which became Medical Art Prosthetics proved to the established American medical and dental community that a new higher standard of accurate and life-like prosthetics results could be provided from the hands of clinically-trained medical artists focusing their skills in their own lone-standing private facilities.
Today the Medical Art Prosthetics team boasts a nationally prominent network dedicated to craniofacial, ocular, somatic and extremity prosthetics that restore anatomy with uncompromising life-like realism. 2 main clinics; near Dallas,Texas and in Madison, Wisconsin are unprecedented in establishing a reputation entirely on the merits of craniofacial and hand prosthetic outcomes that attract patients from throughout the world. Patients may also elect to be seen and treated in Illinois, California, New York, and Florida. Our team of anaplastologists and prosthetist provides rehabilitative services that maximize functionality and promote well-being by creating user-friendly prostheses of unbelievable accuracy and faithful, patient-specific anatomical detail. We develop treatment plans to maximize each patient's success with their prosthesis. Our nationwide network allows us to create partnerships with new Vistafix implant surgeons, and with all types of physicians, employers, payors and case managers which help us to achieve optimal patient outcomes in a cost-effective manner.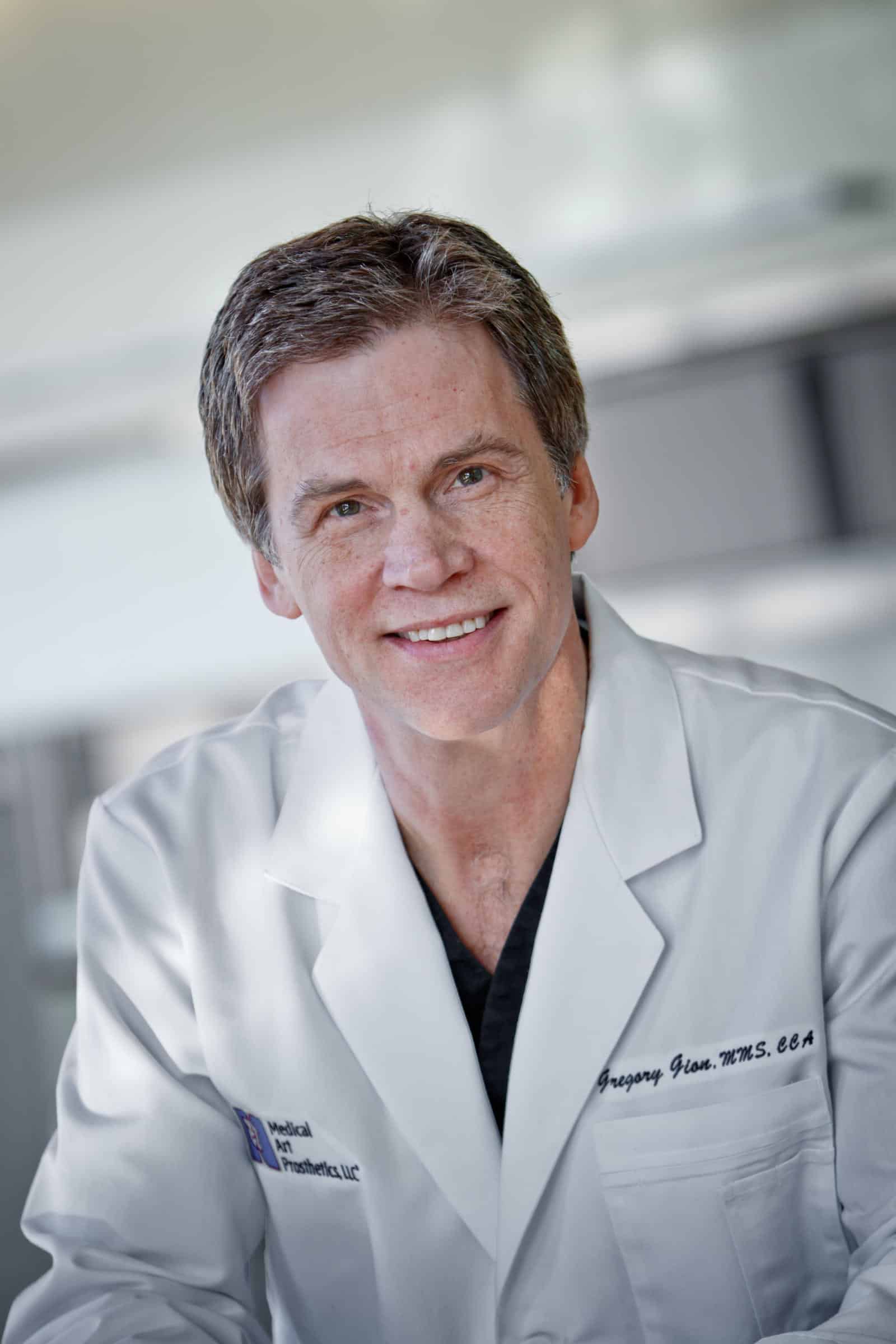 The Medical Art Prosthetics Clinic – Madison, Wisconsin
*BOC Accredited Facility
7818 Big Sky Drive, Suite 111
Madison, WI 53719
(608) 833-7002 phone
(608) 833-7090 fax
Gregory Gion, MMS, CCA, BOCP
Anaplastologist / Prosthetist
Gregory Gion, MMS, CCA, BOCP, a Madison, Wisconsin native earned a Bachelor of Arts degree from Northern Illinois University as a Talented Student Art Scholar and a Bachelor of Science degree in Biocommunication Arts from The University of Illinois Medical Center in Chicago. His clinical training in facial prosthetics occurred as part of the Medical Art Prosthetics (MAP) program at UIC where he remained on staff in the Maxillofacial Prosthetics Clinic.
While in Chicago he developed a facial prosthetics service for Northwestern Memorial Hospital Dental Center in 1981. Mr. Gion served as facial prosthetist in both clinics for 3 years and an additional year in Maxillofacial Prosthetics at the University of Texas Health Science Center at San Antonio before opening a private practice office in Dallas in 1985.
Mr. Gion has presented on prosthetics topics to anaplastologists, surgeons, nurses, prosthodontists and parents of children with microtia. He is published in peer reviewed journals and has contributed chapters in prosthetics and surgical texts. He has received appointments as adjunct faculty in the Graduate School of Biomedical Sciences and volunteer clinical instructor in the Division of Oral and Maxillofacial Surgery at The University of Texas Southwestern Medical Center in Dallas.
In 2005 Mr. Gion opened The Medical Art Prosthetics Clinic in his hometown to serve Madison and Milwaukee. He has also established a satellite anaplastology service for Chicago and a Vistafix Craniofacial Prosthetic Service for Loyola University Medical Center near Chicago. Mr. Gion holds additional certification and licensure in extremity prosthetics for advanced hand restoration options, and he currently serves as a director of WSOPP, a Wisconsin prosthetic society. Greg and his wife Terry Gion, DNP, a clinical nurse specialist at The University of Wisconsin have two children, Alexander and Anna.
Click here to view Professional Involvement and Curriculum Vitae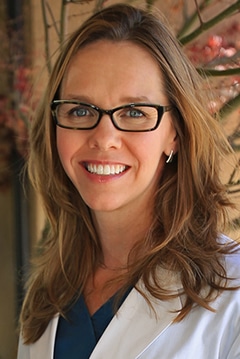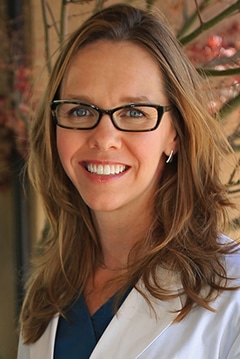 The Medical Art Prosthetics Clinic – Dallas, Texas
1508 W. Louisiana St.
McKinney, TX 75069
(214) 363-2055 phone
(214) 363-2092 fax
Allison Vest, MS, CCA
Medical Artist / Anaplastologist
Allison Vest, MS, CCA received her Bachelor of Arts degree from New College in Sarasota, Florida in 2002. Her Master of Science degree was earned in 2004 from the Universty of Illinois at Chicago Graduate School of Biomedical Visualization. Ms. Vest is one of only two interns each year to receive the specialized facial prosthetics team oriented training as a medical artist / clinical anaplastologist in the Maxillofacial Prosthetics Clinic at UIC Medical Center.
Her post graduate facial prosthetics training includes an internship in the Maxillofacial Prosthetics Clinic at the University of Florida Medical Center and an externship at the Morriston Hospital in Swansea, Wales.
The original Medical Art Prosthetics practice established in Dallas in 1985 continues to serve Texas and the southern United States under the leadership and vision of owner and director Allison K. Vest, MS, CCA. With Ms. Vest the long-established practice has trained several intern anaplastologists and looks to an exciting future of advances in technology and prosthetics care.
Allison is married to Bryan Vest, a native Texan and local businessman. They have their home in Plano Texas, a northern suburb of Dallas. Ms. Vest has served as secretary of the American Anaplastology Association, is credited with creating the International Anaplastology Association logo and currently serves as a director on the Board for Certification in Clinical Anaplastology
Click here to view Professional Involvement and Curriculum Vitae