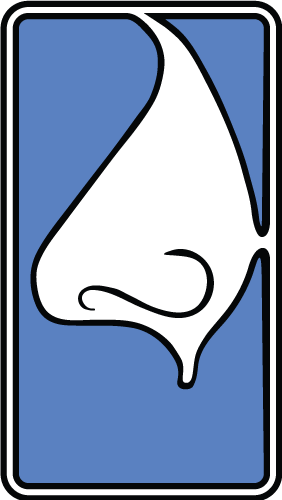 We renew the natural you with Nasal (Nose) Prosthetics with personalized care and precision medical artistry.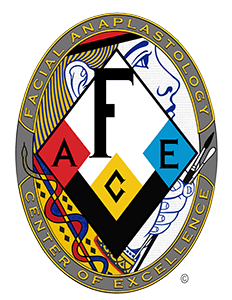 Rhinectomy (surgical removal of the nose) often occurs as a necessary treatment in the eradication of malignant neoplasms (skin cancers) such as basal cell or squamous cell carcinomas or malignant melanomas. Malignant tumors or mucormycosis (fungal infection) may also arise in the bone or the cavities (sinuses) near the nose requiring surgery that involves the nose. Mohs surgeons, head and neck surgeons and plastic surgeons often refer patients for nasal prostheses.

We also offer prosthetic correction of saddle nose deformity, prosthetic replacement following trauma such as bite wounds or gunshot wounds or motor vehicle accidents (MVAs) or for the correction of defects secondary to chronic substance abuse or for other acquired nasal deformities.
Our design sessions are comfortable for the patient and productive for the facial anaplastologist because our specialized environment is quiet, relaxed and conducive to the unique creative technical process. Some visit us from the other side of the world for the process and results we offer. We can create for you a life-like, natural-looking new nasal prosthesis.
Superior Color, Material, Refinement and Retention
After a first prosthesis from their treating medical/dental center, patients want something better. They want to try another approach to address the shortcomings of the prosthesis that has disappointed them. We improve margin strategy/blending, shape aesthetics, adhesive strategy or other aspects that weigh heavy. Discussing expectations is important for long term success.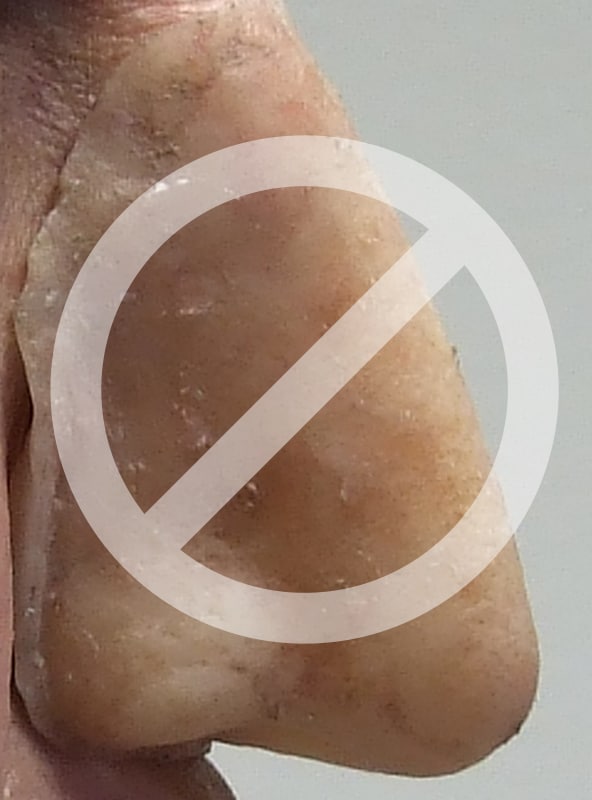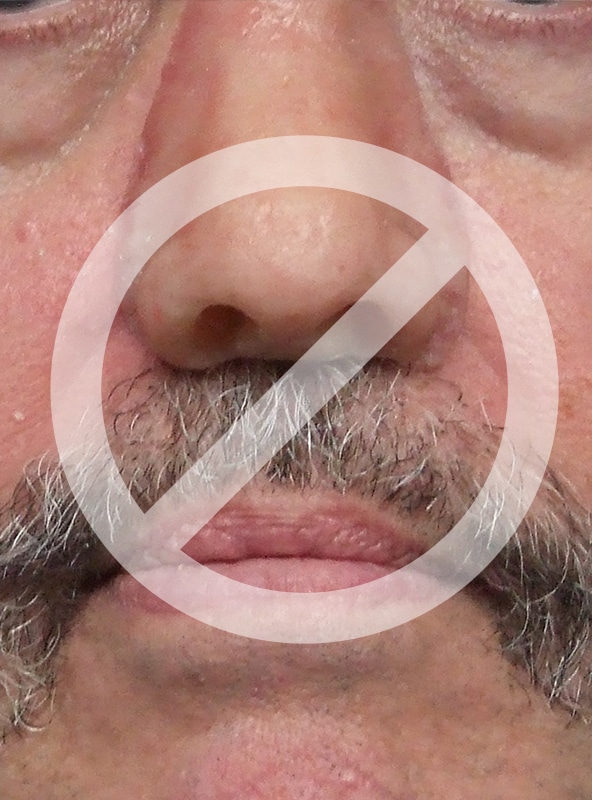 Visualize the Difference – Retainment Options
We are often contacted to provide nasal prostheses after our client has had their nose removed and is still healing or undergoing treatment. However, we prefer to see the patient prior to surgery and prepare a hollow lightweight nasal form that can be gently taped into place.
This helps because the patient has something comfortable and protective to wear almost immediately after surgery. The cover might also reflect the correct size and shape of their nose. After complete healing has occurred we can create the final prosthesis.
Nasal prosthetics is a learned specialty like any other that begins with basic materials and skills. New scanners and 3D printers now impressively capture soft tissue contour and create working models that represent a very accurate snapshot of nasal form. But that is a static moment. What happens to the prosthesis modeled on that contour when the patient smiles?
Many adjustments are made while observing the patient in different expressions, and retention strategies employed to make a prosthesis elegantly simple and successful.  Our experience also guides the design in order to anticipate margin distortion over time and coloration is sealed deep for naturalism and durability.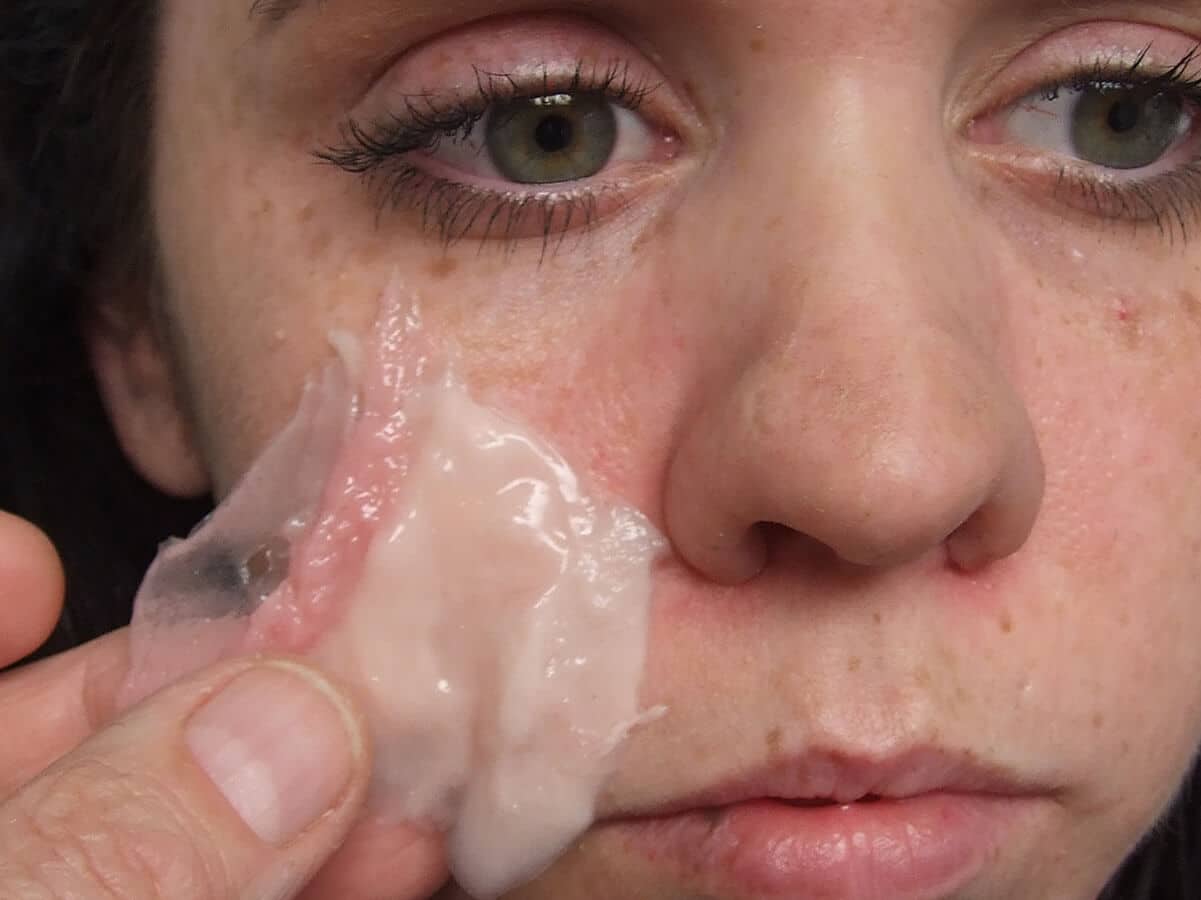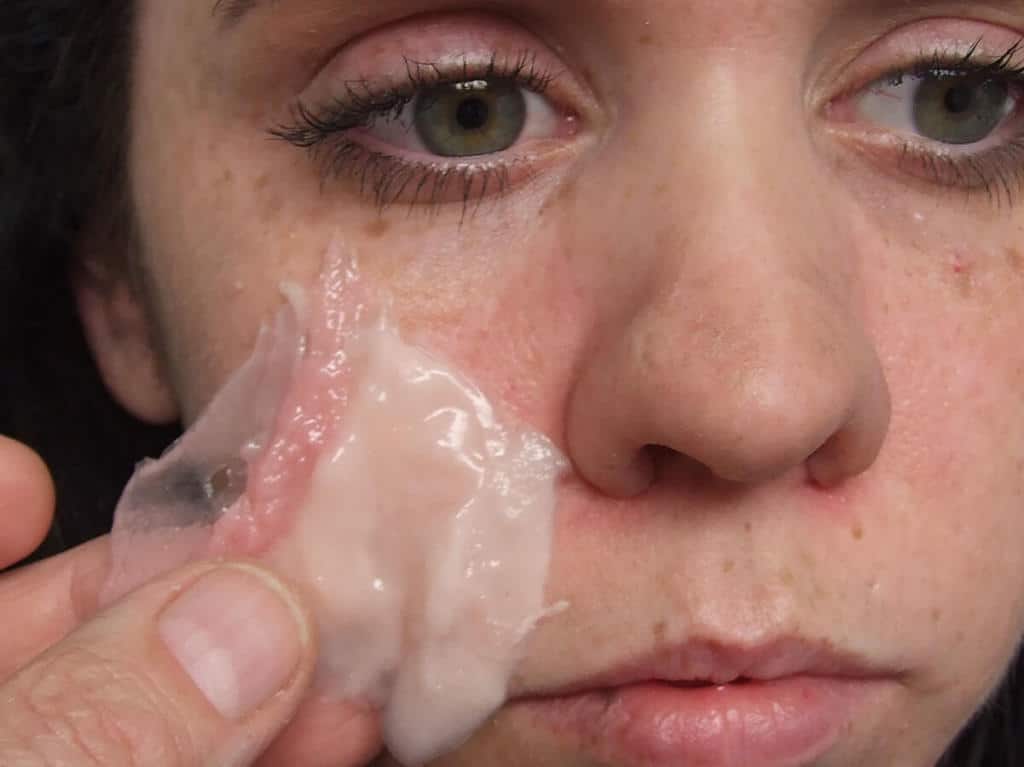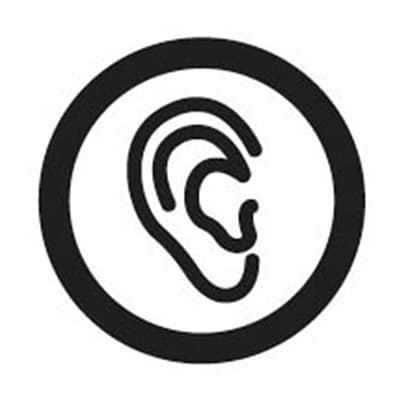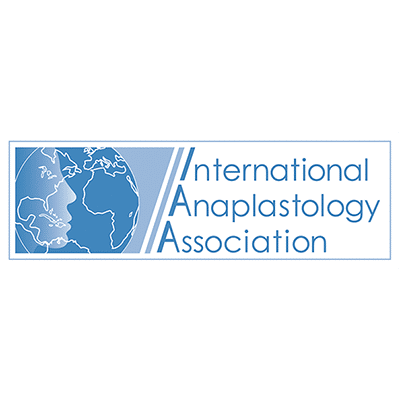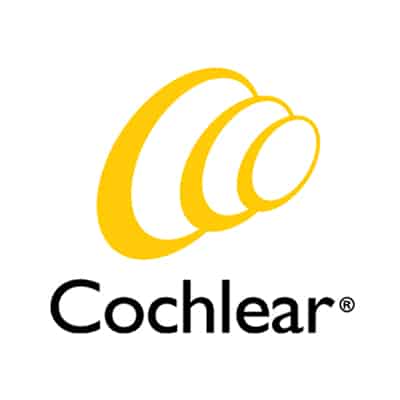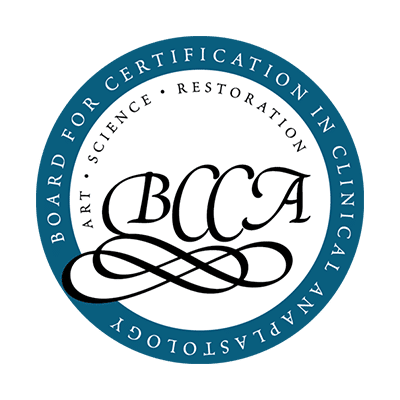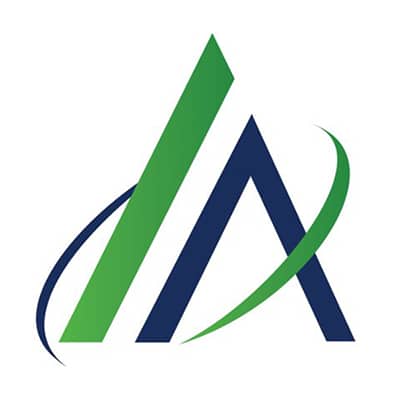 Dear Greg and Natalie: We couldn't be more pleased with your caring, skill and the results of much hard work!
Medicare needs to know your product is far superior [to] others so they pay 100% of the cost.

Harry S. wears a 2 piece magnetically-retained midfacial prosthesis.
Dear Greg and Jim,

There really is no way to thank you for what you have done for my mom. She wants to take the family all out for Japanese food tomorrow night, something she has been too uncomfortable to do for two years. I thought you might like to see this photo.

Thank you both from the bottom of my heart.