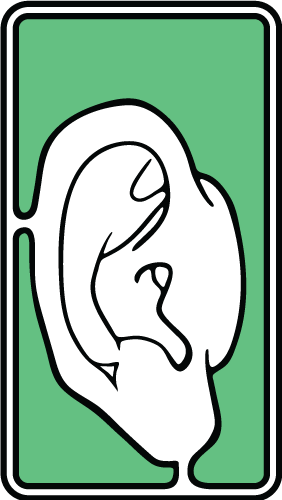 We renew the natural you with Auricular (Ear) Prosthetics with personalized care and precision medical artistry.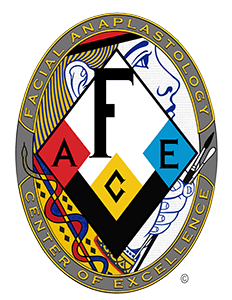 Medical Art Prosthetics created the nation's model in defining aesthetic ear prosthetics as a distinct specialty elevated to its highest potential by the talented independent medical artist. We lead the nation in total practitioner degrees and certifications focused specifically on prosthetic restoration of the ear and face using surgical and non-surgical methods.
Now, traumatic amputation of the ear, auriculectomy, unsatisfactory autologous reconstruction, and untreated microtia/anotia are conditions routinely corrected with our perfect ear prosthesis symmetry process. We combine 3D technology and award-winning artistry to complete our client's quest for a sense of serenity and anonymity that comes with having completely normal-looking, matching ears.
Traumatic loss of the ear and unsatisfactory surgical reconstruction are often followed by the implant-retained auricular prosthesis as the definitive treatment. The final restoration completes the individual's quest for symmetry, anonymity and a sense of serenity that comes with having a stable and normal-looking ear. Customizing the prosthesis to meet and match an individual's style can be achieved.
Superior Color, Material, Refinement and Retention
Competitor sample prostheses demonstrate fundamental failures or shortcomings involving materials, design, anatomical detail or initial color definition and surface texture. The improvements we offer in aesthetics and durability can be dramatic and have a dramatic effect on the wearer's feeling about themselves and their appearance.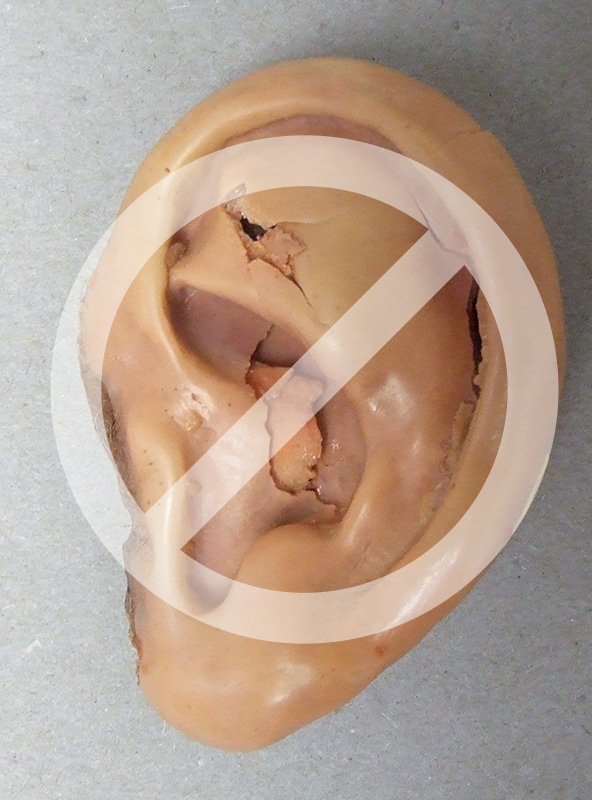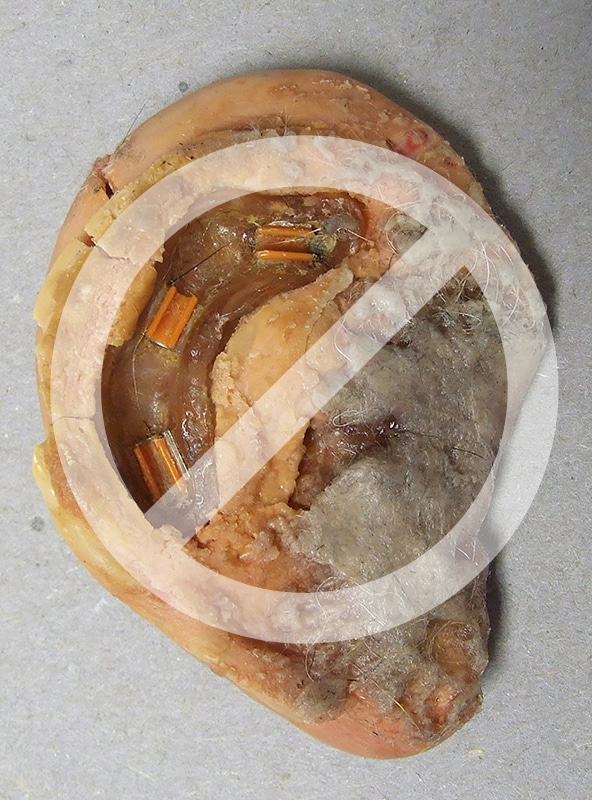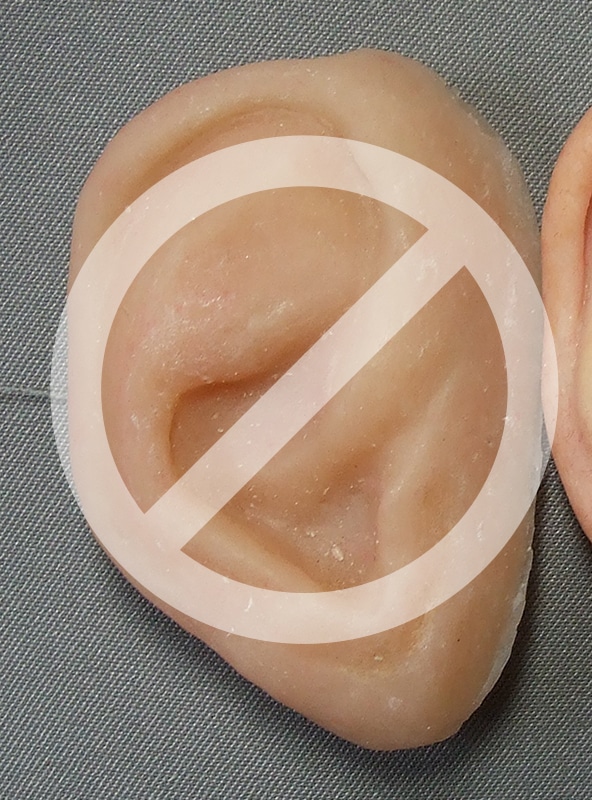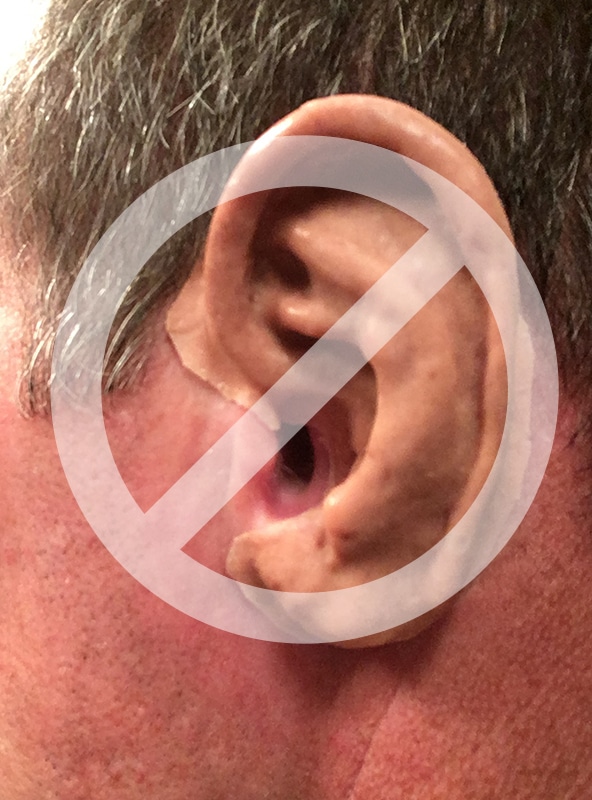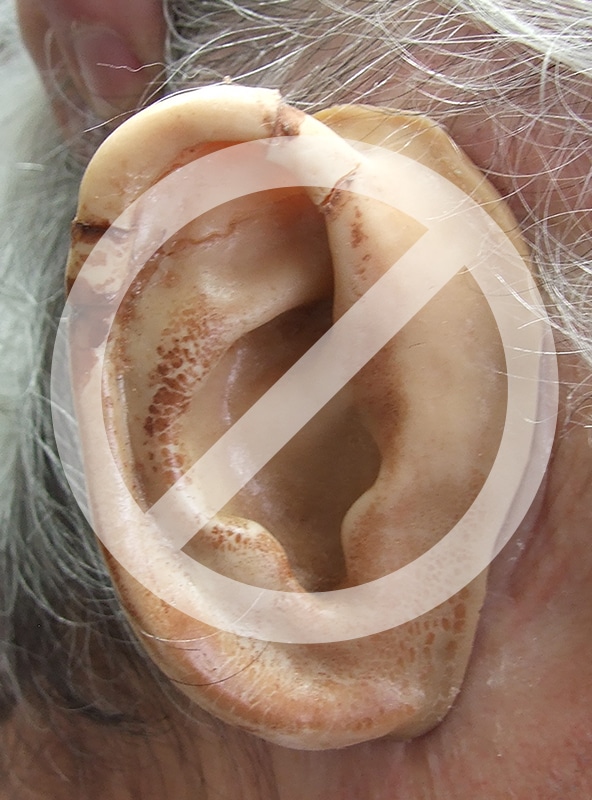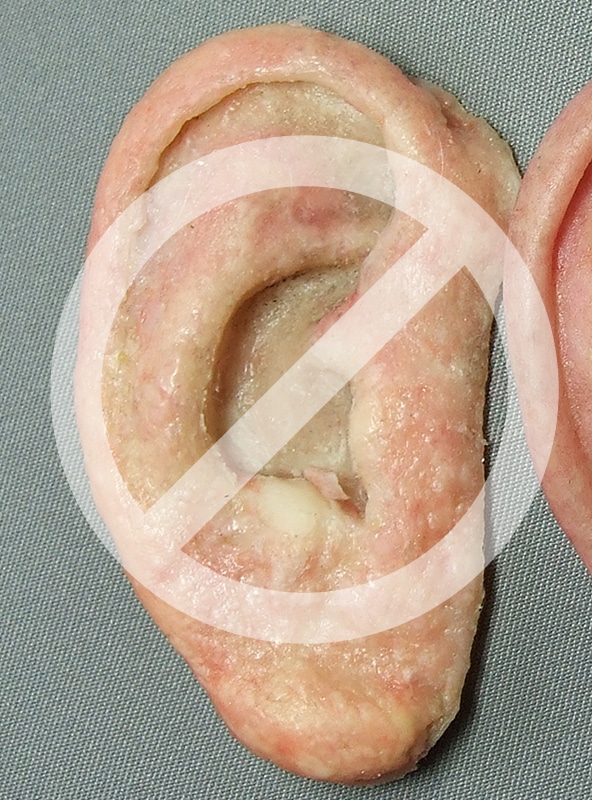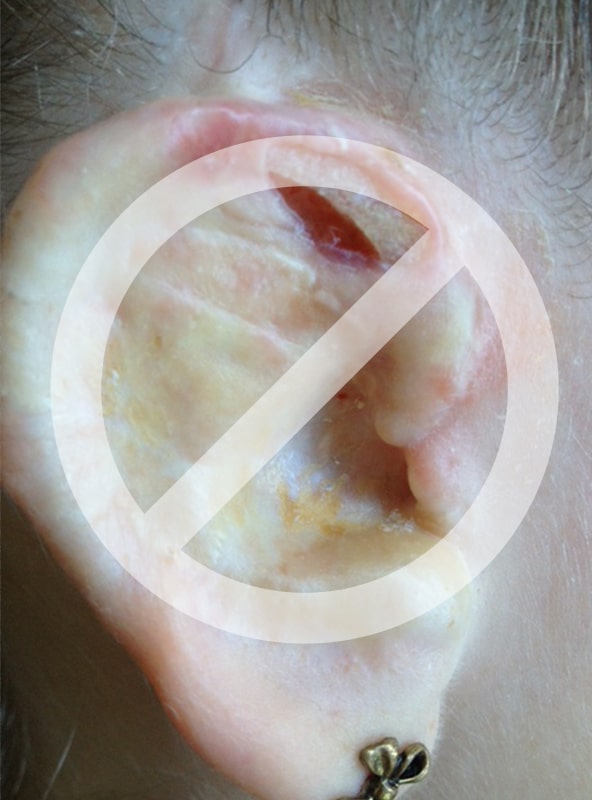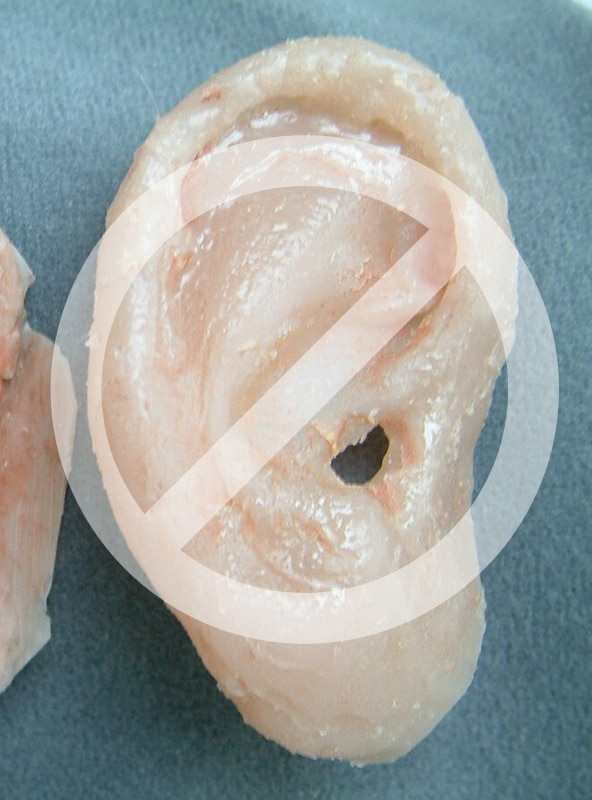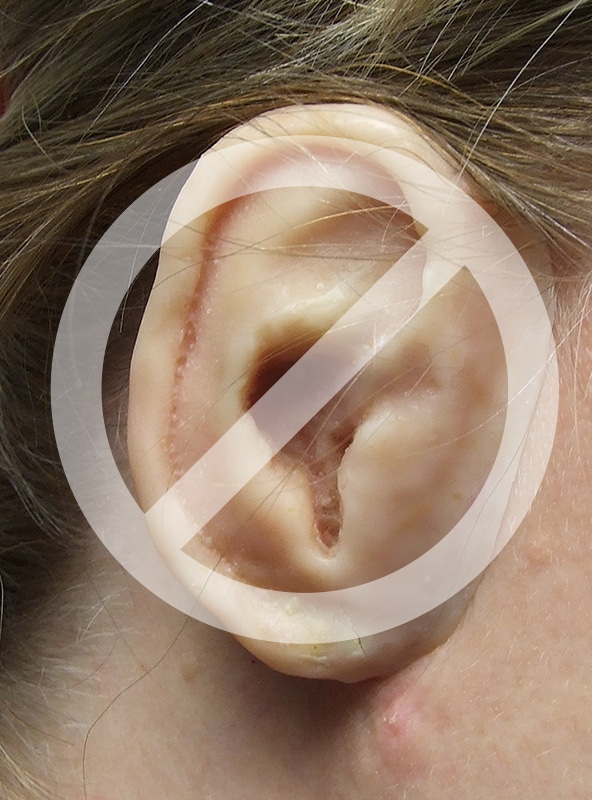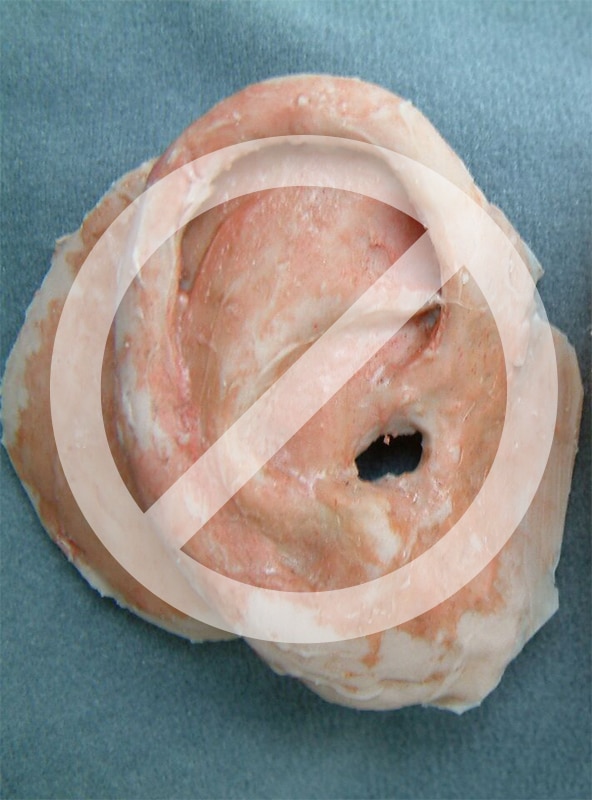 Visualize the Difference – Retainment Options
We combine advanced 3-D technology with award-winning artistry. Customizing the prosthesis to meet and match an individual's style can be achieved.
Naturalism is accomplished by selective surface treatment: leaving sheen on select cartilaginous areas and a matte finish on adjacent helix and lobe to simulate much softer tissue covered by very finevellus hair.
Aesthetic ear prostheses develop as a process where the practitioner makes critical judgements along the way and draws on artistic ability to instill life-like qualities into the prosthetic material – to the point the finished prosthesis looks like human tissue.
Patients seeking a highly accurate and strikingly life-like ear prosthesis may find this a challenge, even in this day of vast health care networks and advanced imaging technologies. Some large institutions, collaborative teamwork and new imaging and printing technologies all may play a role in producing ear prosthetics, but the beauty of the final result comes about from working with a very focused and talented practitioner.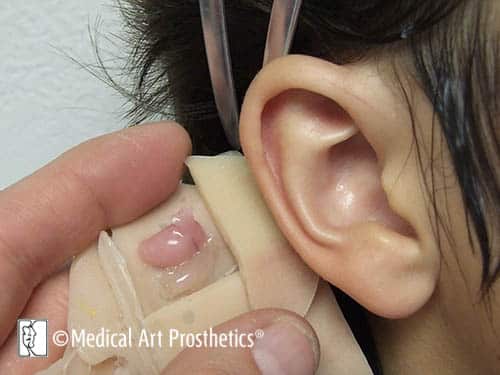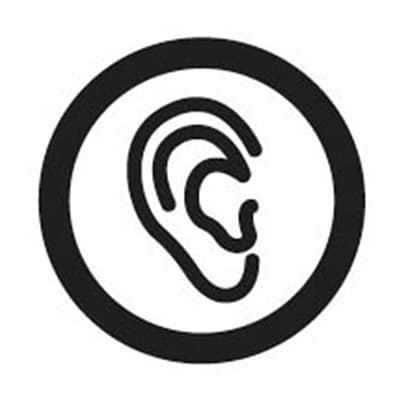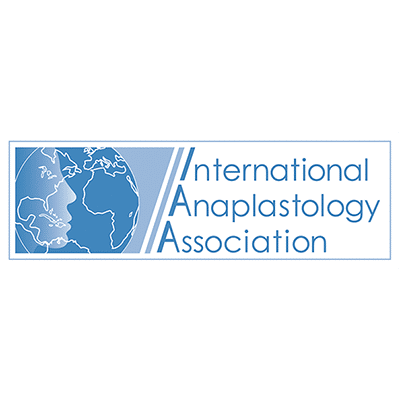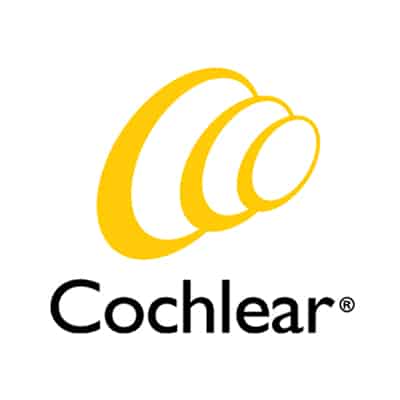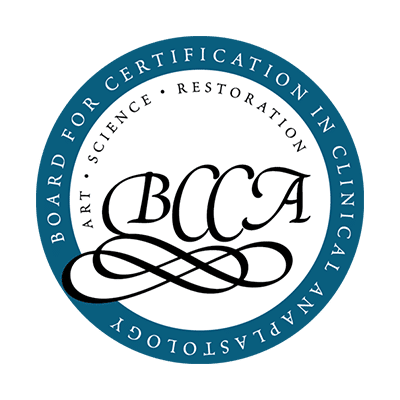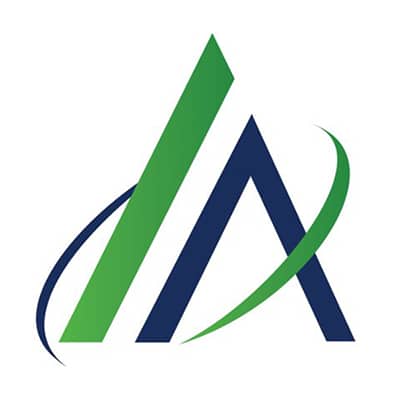 We are very happy with Billy's new ear. Friends and family couldn't believe how it matches his right ear perfectly. We see a confidence in Billy that we have never seen before. People do not stare anymore. This means the world to us. Billy says that he is very happy. Thanks for all you have done.
People are amazed at the work you have done, and unless someone knows I had lost my ear they would never be able to tell. Even those that do know I have a prosthetic ear cannot tell which one is real.
Thx Greg- …Very happy I made the trip (from PA)…it was well worth it…no problems with the fit…and the color adjusted perfectly…you do amazing work.