Highest Standards for Your Patients
The Medical Art Prosthetics Clinic continues in its 4th decade setting the highest standards of excellence in cranial and extraoral maxillofacial prosthetics as well as aesthetic silicone restorations for the entire body. Ocular, orbital, nasal, auricular, hand and foot prostheses are created with such individualized care and precision that patients travel from around the world for the unbelievable results we are known for.
Specializing to the degree we have for as long as we have is unique in the United States, yet this is how we have achieved the results seen in this website. And this is why so many medical and surgical specialists from around the country continue to entrust us with the privilege of their referrals. Speak with our anaplastologists or prosthetist today.
Referral and Education Outreach to Physicians
We would like to help contribute to the education of physicians, nurses and others directly involved with decisions regarding referral and treatment. We are happy to present slide shows at your national conferences or provide in-services at your clinic or institution. Please call Allison Vest, MS, CCA in Dallas, TX or Greg Gion, MMS, CCA in Madison, WI to discuss.
We also have a library of DVDs and printed materials on various prosthetic interventions that we will be happy to assemble and send to your office. We ask that requests come from physicians only. Please call 877-242-7951.
To initiate a referral, obtain answers to your questions or schedule an appointment for your patient, please feel free to call us directly.
Your patient may also call us directly to schedule an appointment or obtain general information.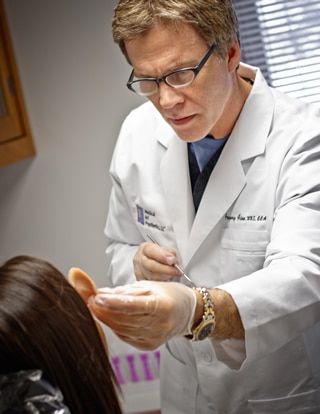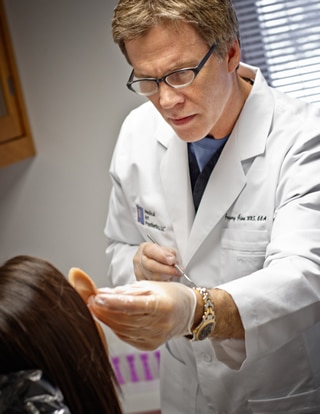 Vistafix Implant Surgeons
Surgeons who have placed Vistafix implants in collaboration with Gregory G. Gion, MMS, CCA, BOCP and the team of Medical Art Prosthetics.
Professional Testimonials
Maxillofacial Prosthodontics