Patient Stories – Nose Prosthetics
Our long experience with skin coloration and visual acuity as credentialed artists allows us to deliver strikingly accurate results for clients even working with them through the mail! We appreciate the loyalty of patients who would rather travel back to see us every few years or work with us through the mail rather than trying to find a different service closer to their home.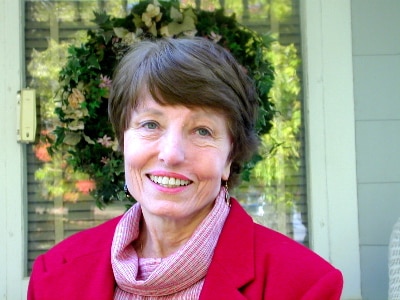 After discovering that Dr. Burget in Chicago did not accept Medicare, I accepted his recommendation to see Dr. Fred Menick in Tucson. In June, I had the first surgery: replacing the floor of the nostril–usually not necessary when the basal cell is on the nostril itself.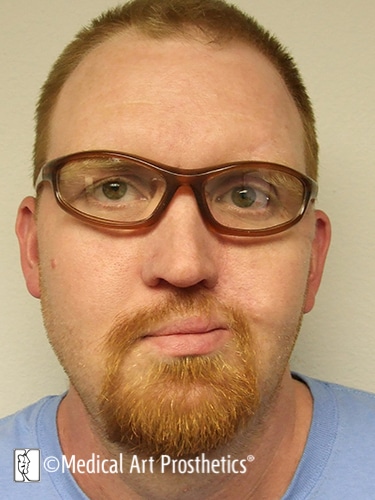 In December of 2006 I was involved in a very serious motor vehicle accident. I had several broken bones and spent two weeks in a coma. The most significant damage was the loss of my nose. Broken bones heal, but this was very permanent.
Testimonials – Nose Prosthetics
Ernie S. , Nasal/Midfacial Prosthesis Patient
"No one knows it's a fake, unless you tell them. Most people can't believe it! God Bless us all to have people like you"
-Ernie S.
Ernie S. from Illinois wears a 2-piece magnetic nasal or midfacial prosthesis. Restoring the nose with prosthetics is a challenge, because patient's rightfully expect a perfect color characterization and manageable attachment system. Our patient has received a unique prosthetic system proven to be a success, evidenced by his return for the techniques we offer that his local anaplastologist/prosthetist could not. 
"Greg, did my doctor call you? I showed him my prosthesis and he was totally surprised, and said he had another patient for you. Thanks, you did a killer job for me!"
-Ty F.
Ty F. from Illinois wears a small nasal prosthesis.
We would love to hear about your nasal prothesis from Medical Art Prosthetics.