Patient Stories – Eye Prosthetics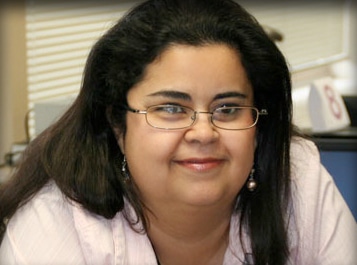 Arezou – Magnetic Retained Orbital Prosthesis
There was a time I wished that my ocular (eye) prosthesis would look more real and would match my "good eye". I then became more familiar with Medical Art Prosthetics and called Greg Gion, MMS, CCA. I then contacted my surgeons and started moving forward with things. I found HOPE!
Testimonials – Eye Prosthetics
J.M., Implant-Retained Orbital Patient
I've been wearing an eye prosthesis since 1993 and am now on my second version (implant-retained). This eye is so easy to wear, and it makes me feel and look like a normal person again. My "eye" (orbital prosthesis) looks so real that a new doctor did not even figure out it was a prosthesis!
-J.M.
Ms. J.M. underwent orbital exenteration in 1987.  Following several years of reconstructive surgery, including revisions to optimize prosthetic fit, Ms. M. underwent prosthetic restoration and received an adhesive-retained orbital prosthesis.  After more than a decade of using adhesive, Ms. M. received 3 endosseous implants in her superior and lateral orbital rim so she could have an implant-retained prosthesis.  Her new prosthesis now prepared with tiny magnets attaches magnetically to the implant abutments.  She now enjoys secure predictable and adhesive free attachment of her prosthesis.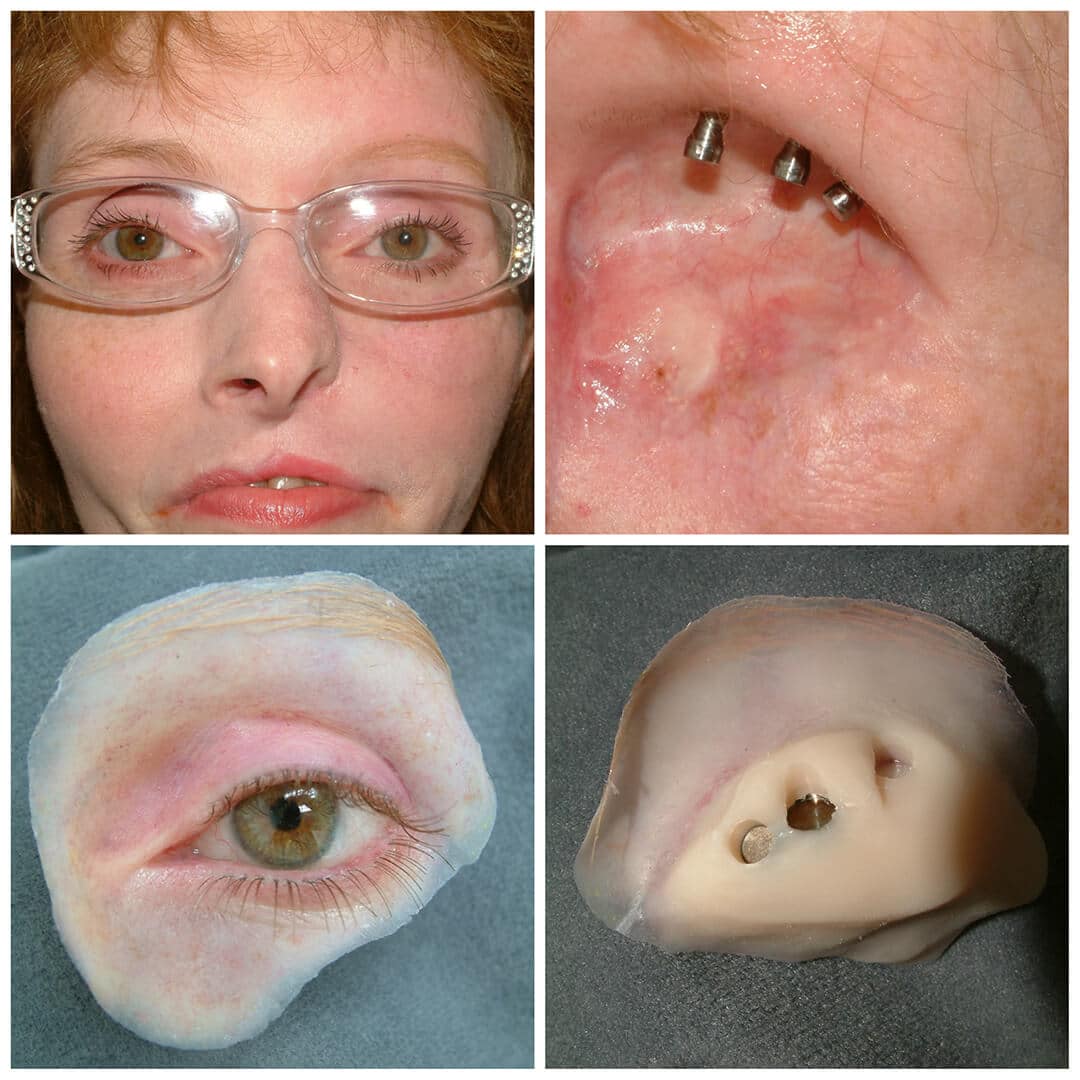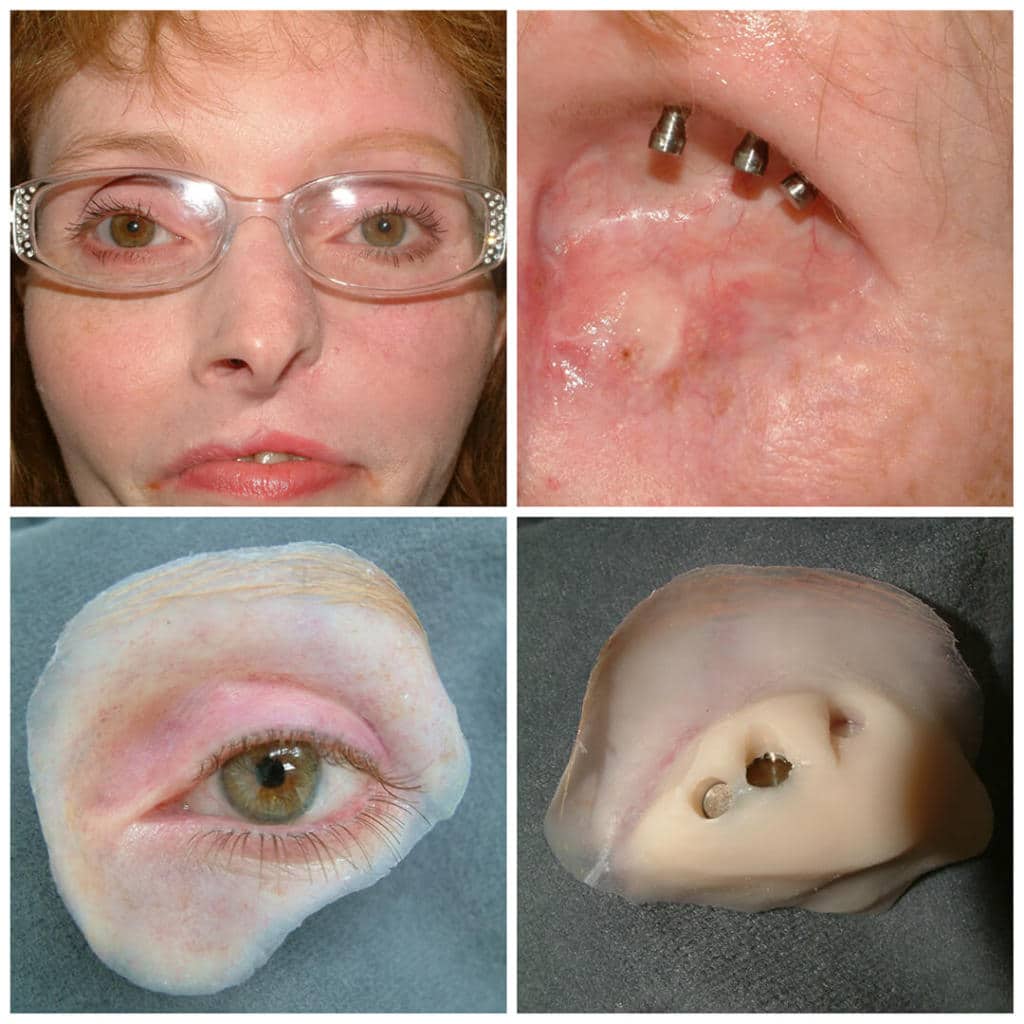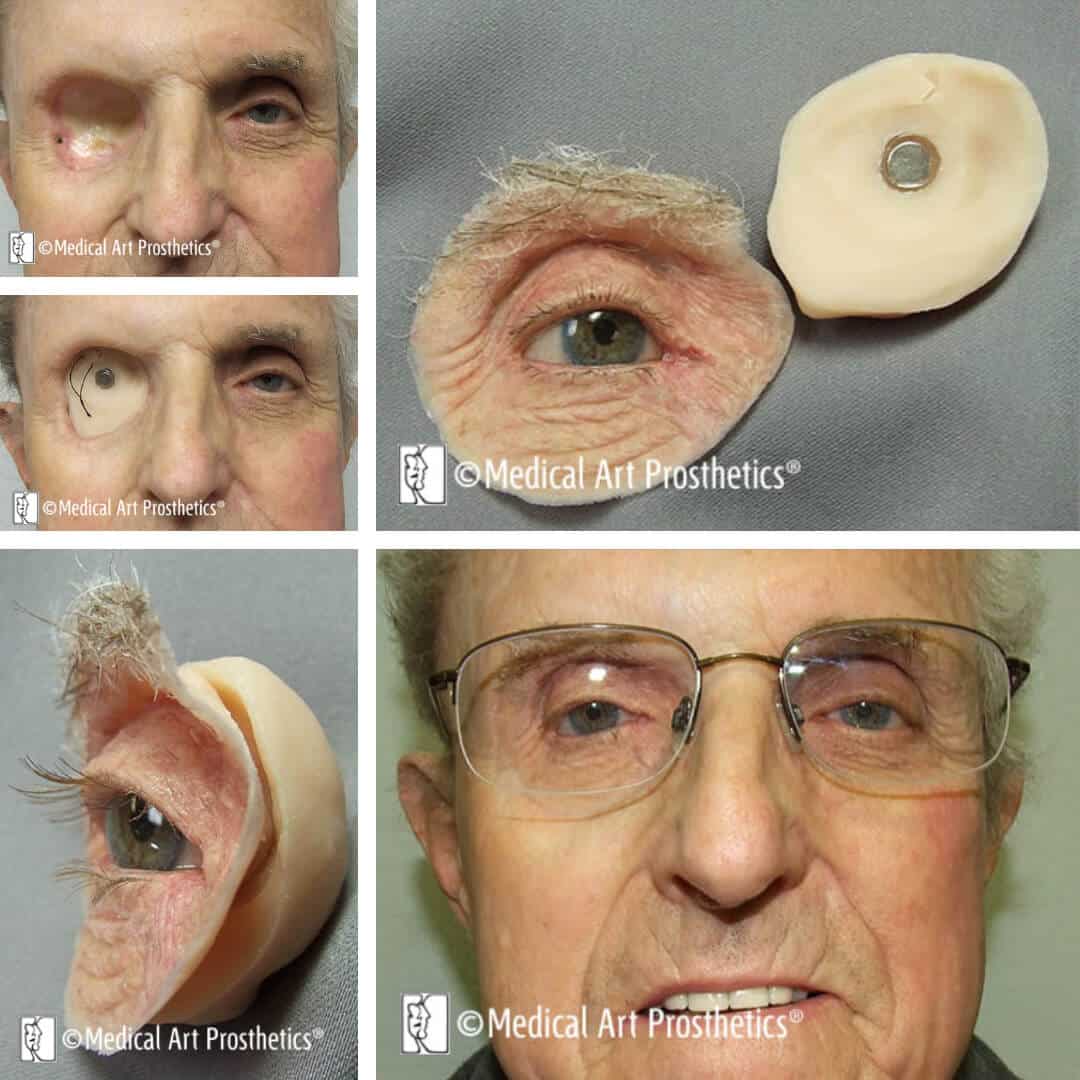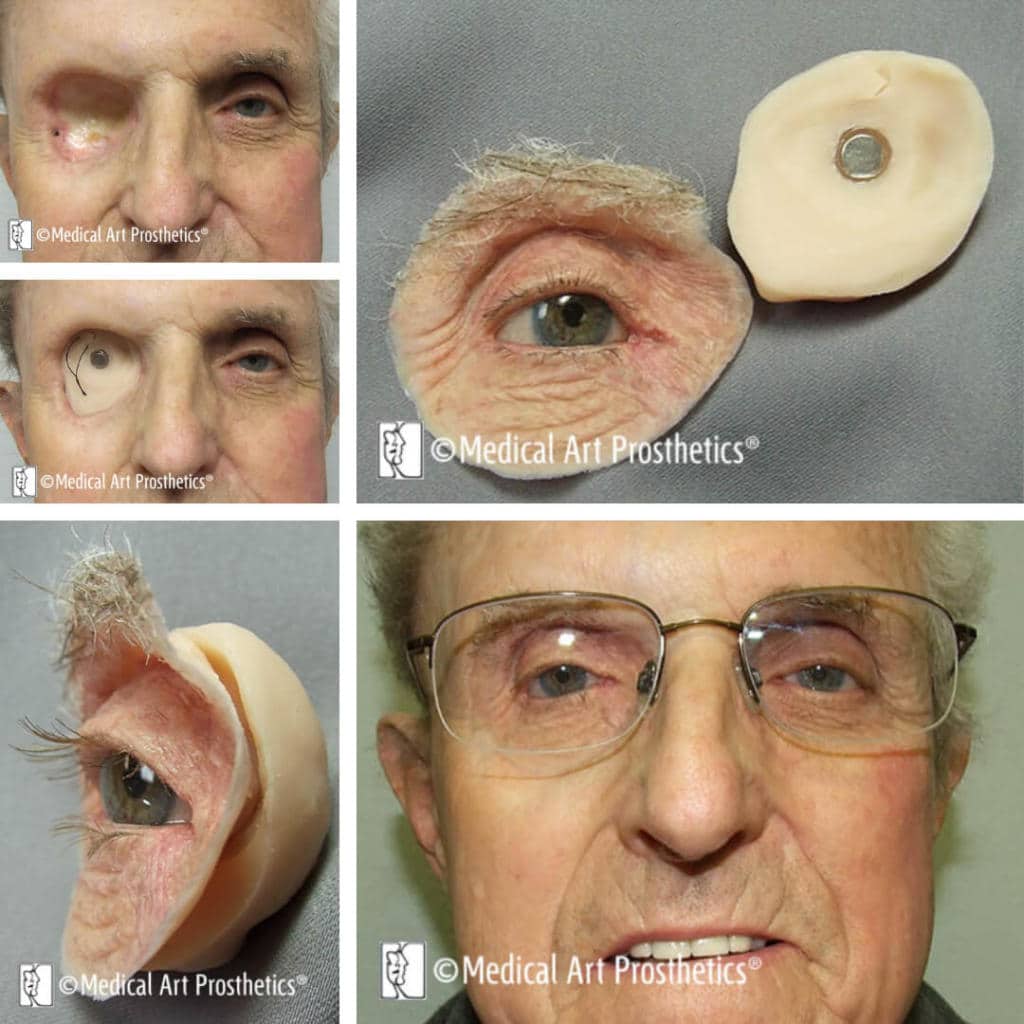 People are still amazed that this is a prosthesis and not my real eye. Please send me some of your business cards to give to doctors.
-B. Madden
Anatomically-Retained Orbital Prosthesis
"The prosthesis looks great, it stays in place, it doesn't hurt, it's easy to take out, easy to put in. It's just really wonderful! And as far as durability and staying in place, a couple of weeks ago, I went on a ten mile run and it stayed put. I use it everyday. I usually insert it about 5:30 AM each morning and take it out about 10:00 PM at night. It's just a dream. It doesn't matter how active the lifestyle – that magnet just really holds it in good. It's just super fantastic."
-M.R.
Ms. M.R. is a registered nurse who received her first adhesive-retained orbital prosthesis in November 1992.  After 11 years, she received a 2-piece anatomically/magnetically-retained orbital prosthesis.  She no longer requires medical adhesive.
"To Gregory G. Gion: Thank you for a job well done. You couldn't have done a better job on my facial prosthesis. I love it. It makes a big difference in my life. It looks like the perfect eye to me, and I feel so good about myself wearing it. The color is good, its easy and comfortable to wear, it looks good on and it's easy to care for. It's great! Thanks again for a great job. You are an expert."
-R.L.
Ms. R.L. received her original orbital prosthesis in the first Dallas office of Greg Gion, MMS, CCA in 1988.  For 15 years, Ms. L. proudly wore and managed her prosthesis refusing to retire it for a replacement.  Prompted by recall notices and close family, Ms. L. finally elected to return for a newly designed and anatomically updated prosthesis.
"I would give them 10 stars if I could. Greg Gion is so talented and gracious. He changed my life with his work, which is perfection. By making my prosthetic eye, he has allowed me to get back into life and start living again. No one can tell which of my eyes are not my own. He takes his time to make sure every little touch, color and texture is just right. I cannot sing his praises enough. I would highly recommend Greg to everyone. He is a blessing to me."
-Nancy