A series of thoughts from Greg Gion, anaplastologist and his experience on the nationally televised program The Doctors.
The call from television producers came out of nowhere spring 2015 while I was preparing to travel and perform an implant-retained prosthesis with a colleague and surgeon in New York City and several in Rochester. I recall being very excited that either our national website had impressed the producers of The Doctors show or that I was recommended by a surgeon familiar with my work. Either scenario was reassuring, but I recall also being momentarily petrified at the thought of being judged by millions of TV viewers on the prosthetic outcome of one case…moreover on the challenges of working on a tiny child named Roopa in her mom's arms–not a routine case by any means.
The Timeline for a Decision
More unnerving was the need to decide quickly; read and sign a contract, create a script, set up a camcorder and videotape myself volunteering to perform this prosthetic case gratis all while immersed in travel and work between Madison, Rochester and Manhattan.
The Artist's Best Critic is Himself
As a naturally-camera-shy-hyper-self-critical artist already spread thin in private practice, voices in my head said, "Bow out. Pass the opportunity on to a fellow artist/anaplastologist. They'll do a good job but thank you anyway for the rare opportunity."

The Voice and the Decision
I had every excuse to bow out with travel and a jammed schedule awaiting me. So what voice did I listen to? Should I pass on the opportunity and hope The Doctors teamed with a good prosthetist I recommended? Or do I accept the invitation as an honor and challenge to step into this family's life knowing that I could do as good as or better job for this little girl than any other practitioner?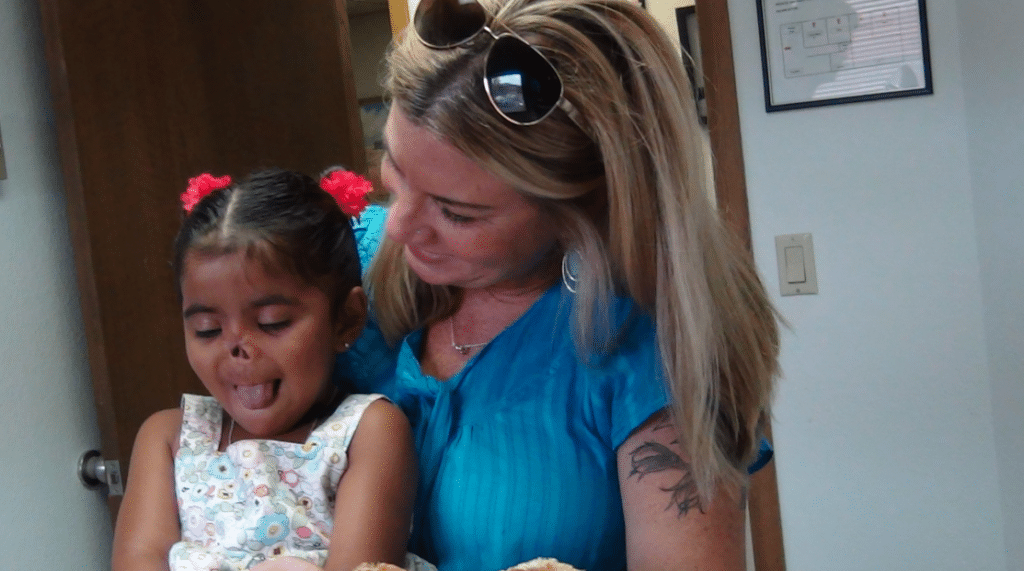 I chose to help Roopa.
Read about Kristen's adoption of Roopa and sister Munni.
On TV
The Doctors interview and Roopa's new prosthesis by Madison's Greg Gion.
---
Post by: Greg Gion, MMS, CCA, BOCP